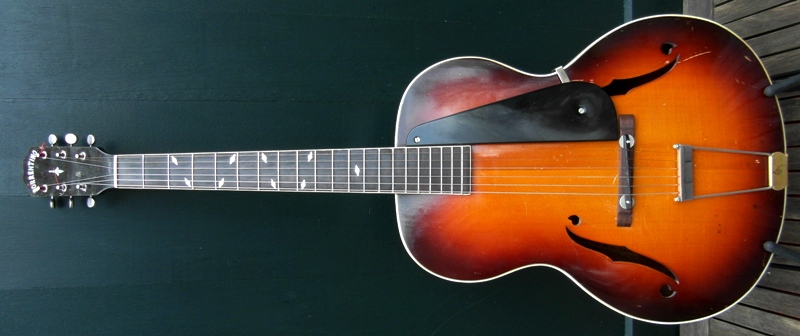 The museum purchased the instrument July 2012 online from Gordysmusic, Ferndale, Mi. The guitar came in a Sorrentino case (manufactured by Geib & Schaefer) see picture . Gordymusic wrote us:
"I obtained it from the last surviving member of the family who had owned it since it was new. It was handed down from generation to generation for the past 77 years. The guitar has never been worked on. The original hardshell case is in incredible condition and is fully functional as well as being somewhat velvet lined."
DAM: Note that the fingerboard inlays are identical to the markers of the Seville 4 Special and the Triumph s/n 5765.
---
Sorrentino Avon : CMI catalog                       Sorrentino Avon s/n 8010 : pictures
---