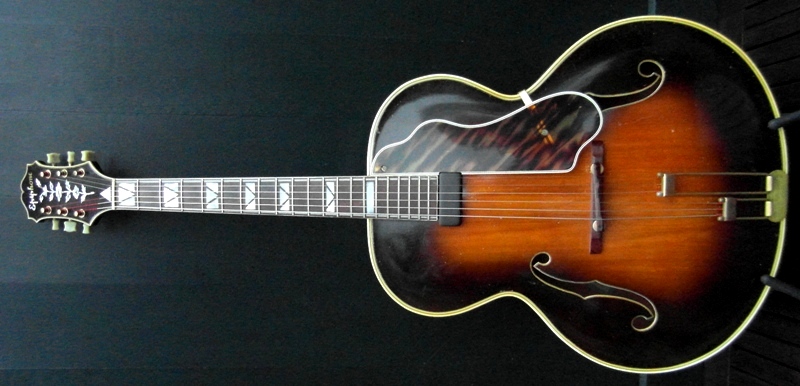 Emperor s/n 15733 : pictures
The museum purchased the Emperor s/n 15733 December 2010 online from Joe Vinikow of archtopcom, Seattle, WA. The guitar came in an 18″ black Lifton case.
Joe wrote: "In 2009 in the shop of Lemuel Guitars, Seattle, WA, new frets were installed; the centerseam  was resealed and a patch of buckel wear were blended in with a bit of spot finish. Some touchup was added to the dark near the waist on both sides."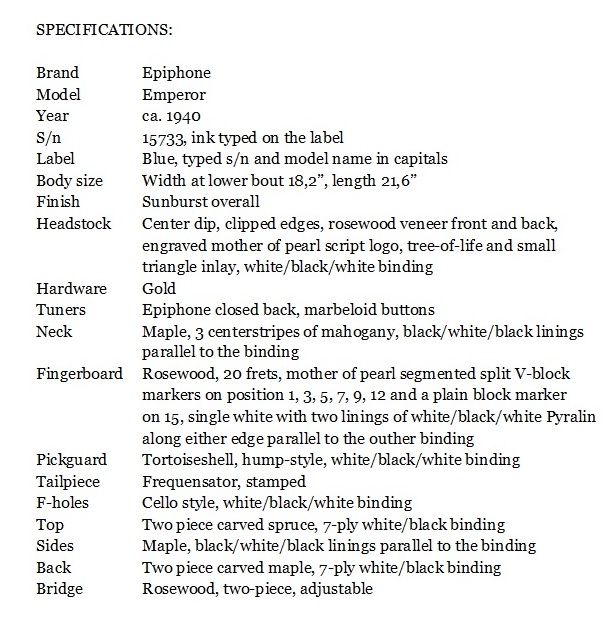 NOTE: According to Eric van der Hoeven the sides of the "V" are seperated from the corresponding sides by strips of ebony instead of the regular rosewood fingerboard wood.
References :
Jim Fisch & L.B. Fred, The House of Stathopoulo, 1996, page 237