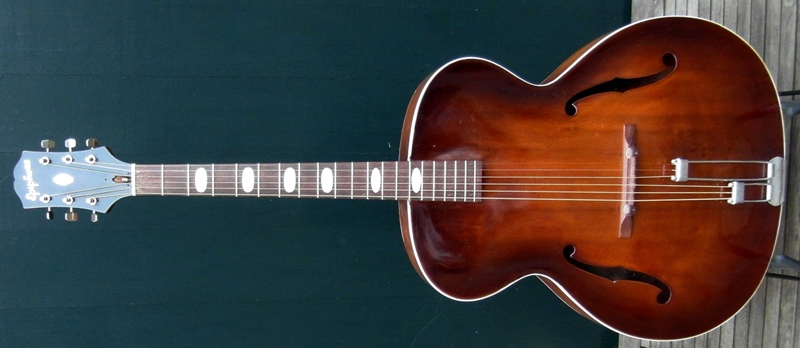 Devon s/n 64529 : pictures
The museum purchased the instrument November 2010 on line from Antonio Fahme, San Diego, California. No further history known.
Antonio wrote: "Neck is straight and had a reset 14 years ago The pickguard and truss cover have been replaced by myself (old ones were falling apart). There are a pair of grainline cracks under the tailpiece that were professionally repaired long ago. The binding has shrunk in places but is all there."
Oktober 2012 the guitar was brought to the workshop of Gitaarwerk for adjustment of the fingerboard radius, new frets and a new nitro-celluloid finish.