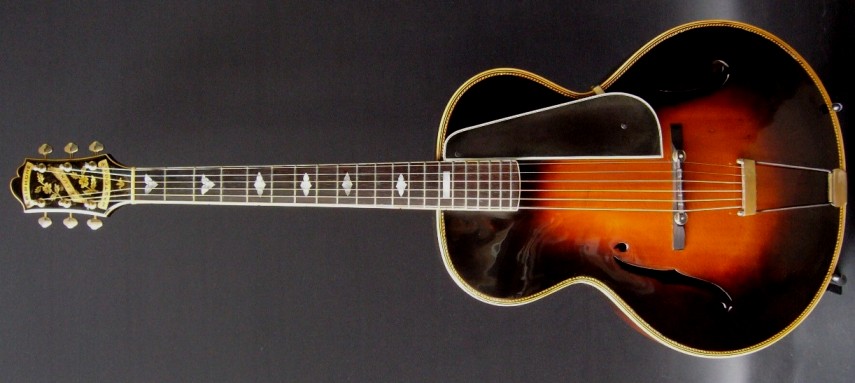 De Luxe s/n 6104 : pictures
The museum purchased the De Luxe s/n 6104 March 2010 online from Blue G Corporation, Tokyo, Japan. Before that it had been offered for sale at archtopcom, Seattle, USA. Archtopcom had the instrument refinished by Lemuel Guitars, Seattle, in a dark Cordovan sunburst finish. No further history known.
A special feature on the 16 inch De Luxe is the neck-volute. A volute is a carved built up area of the neck to prevent a guitar from  breaking at the weak area by the nut, but it can also be merely ornamental. The volute disappeared in 1935 with the introduction of the larger body size.
The De Luxe sn 6104 is played by Ton van Bergeijk in his Truefire guitar lessons : Licks to riffs