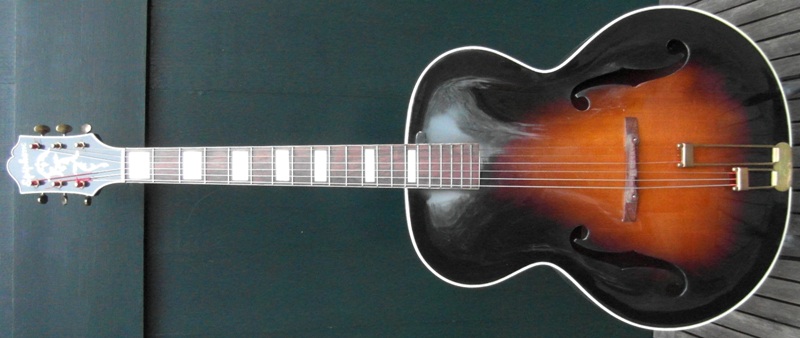 Broadway s/n 14256 : pictures
The museum purchased the Broadway s/n 14256 July 2010 online from Stephen Bravante of Archtop West, Paso Robles, CA. The instrument was touched up and overspayed and fitted with a floating pickup at Moreno's Guitar Clinic, Kalamazoo Michigan. No further history known.
June 2023 it got a neck reset and new frets by Frans Huis in't Veld and Johan Maats.