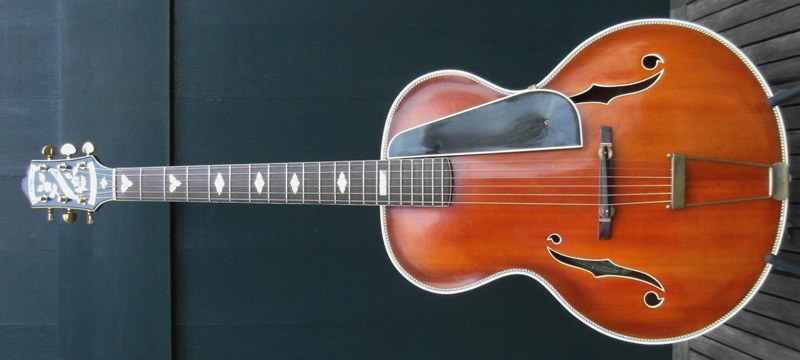 De Luxe s/n 6254 : pictures
The museum purchased the De Luxe s/n 6254 September 2010 online from Joe Menzo of Best Guitars, 9th Ave, New York. No further history known. Joe wrote:
"I checked out the Deluxe. It is structurally sound and plays well. The finish job is very professional and it looks great. There is a little seam separation under the tailpiece, but it's not "open". And for some weird reason there is a "splice" on the side of the guitar on the lower treble side. Not sure what this is. There is a "cleat" on the inside covering the splice, but there is also one on the corresponding side in the same place, yet no seam in the side."
A special feature on the 16 inch De Luxe is the neck-volute. A volute is a carved built up area of the neck to prevent a guitar from  breaking at the weak area by the nut, but it can also be merely ornamental. The volute disappeared in 1935 with the introduction of the larger body size. The De Luxe sn 6254 is played by Ton van Bergeijk in his : Fingerstyle Blues & Boogie Guidebook De Luxe 6254 was sold to Stuart Mackinnon in May 2023.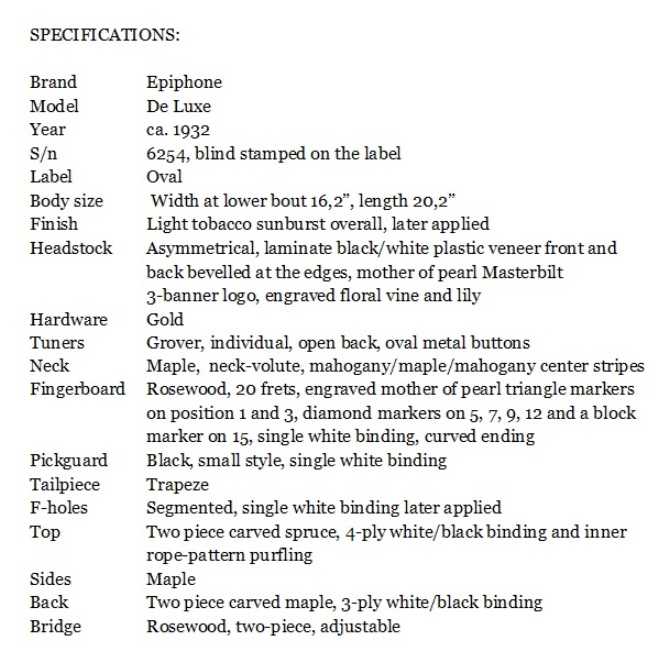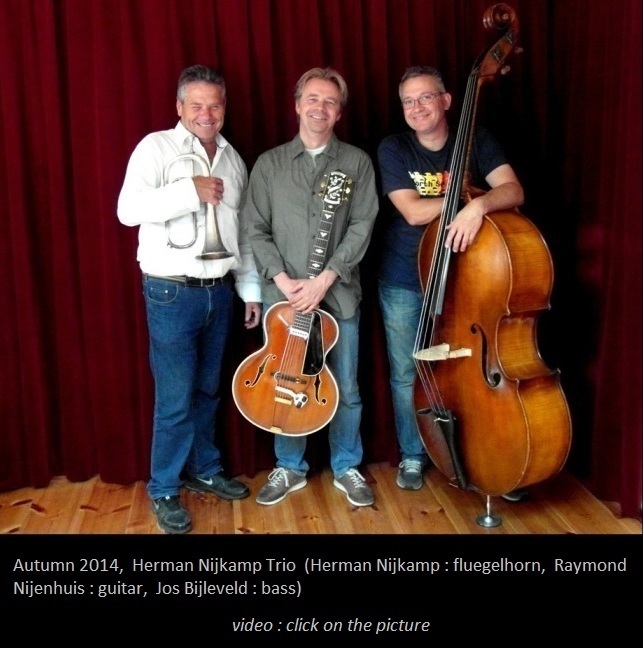 I've got you under my skin