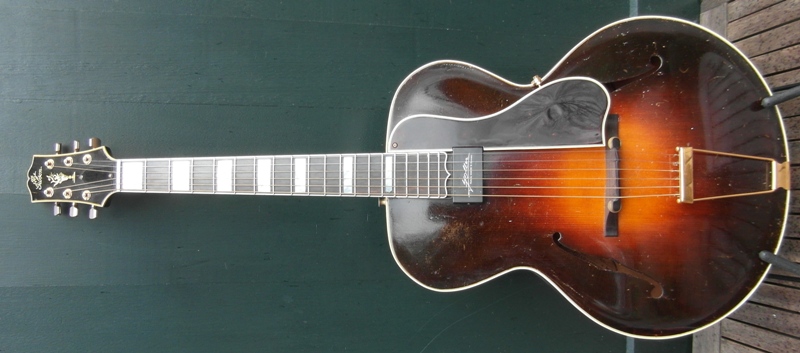 Gibson L5 s/n 90208 : pictures
The museum purchased the instrument October 2012 online from Larurence Wexer, 630 Ninth Avenue, NY. Before that the instrument was part of the guitar collection of the late Jose Gaytan a well known New York photographer. The museum sold the guitar April 2022 to German archtop player Martin Kühn.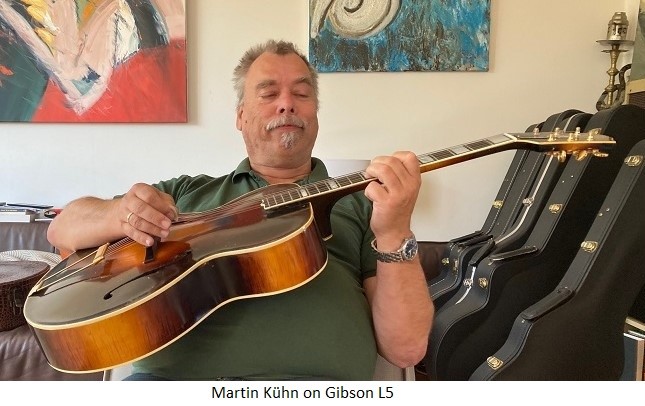 Laurence wrote us: " A former owner, New Jersey born guitarist Steve Berger, brought the guitar around 1985 to luthier Ken Parker, who regraduated and x-braced the top, slimmed the neck and refinished the back and neck. " (see Parker's handwriting below the top bracing)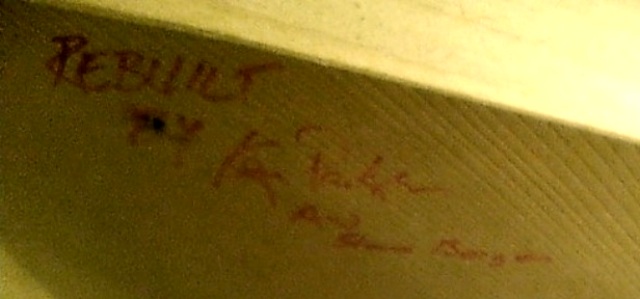 Adam Berten, lutherie-student at the Centre for MusicaI Instrument Building, visited the museum August 16, 2016 to study Gibson L5 sn 90208 in order to build his own archtop guitar based on his findings at the museum. See: pictures
Bram De Man, lutherie-student at the conservatorium Gent, visited the museum October 6, 2017 to study Gibson L5 sn 90208 in connection with his archtop research.
Scottish luthier Isaac Kahir visited the museum January 2020, to study Gibson L5 sn 90208 in order to build his own archtop guitar based on his findings at the museum. (video full building process)