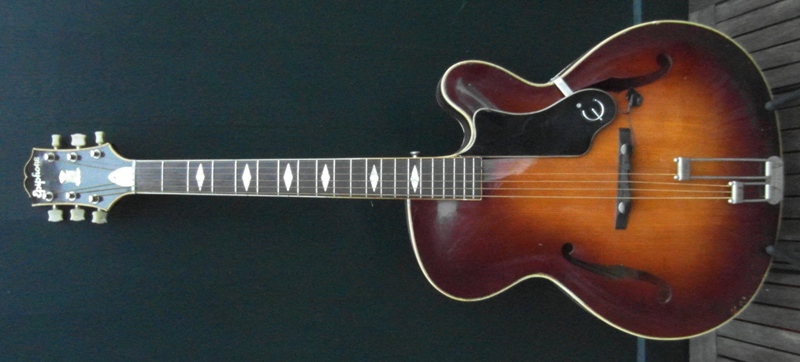 Triumph Regent s/n 66248 : pictures
The museum purchased the instrument November 2010 online from James Brown, Guitar Emporium, Bardstown Road, Louisville, USA .The guitar came in a 17″ dark brown Lifton case. No further history known.
The instrument is currently at the workshop of Gitaarwerk for a new binding and correct setup.