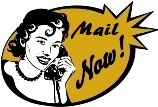 This is not a commercial website. However, an item can be offered for trade or sale in order to purchase an item more suitable for the collection. Feel free to contact us about details.
---
♦  Guitars    ♦  Pickups    ♦  Pickguards    ♦  Tailpieces    ♦  Tuners    ♦  Cases    ♦  Amps
---
The instruments listed below are not for sale through the Dutch Archtop Guitar Museum. For more info on the guitars, contact directly:  Karsten Schnoor.