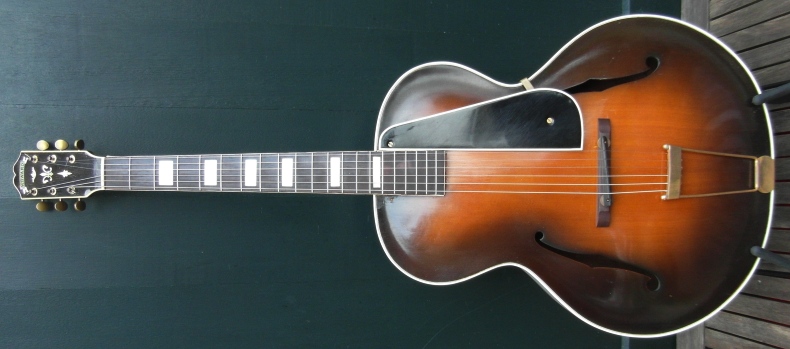 Howard s/n 7388 : pictures
The museum purchased the instrument March 2012 from niceguitar. Before that it had been for sale at Southside Guitars, Brooklyn, NY. The guitar came in a Sorrentino case (manufactured by Geib & Schaefer) see picture. Sam Taylor of Southside Guitars wrote us March 2012:
"I remember the Epiphone Howard guitar. It was a very nice instrument. We sold it a long time ago but I remember we got it for a local guitar collector we trade with a lot. That's really all I can tell you or remember."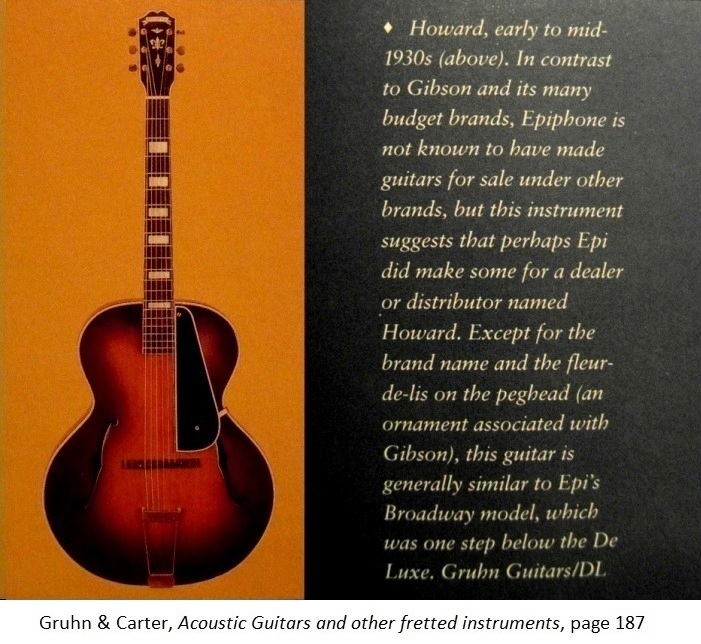 Walter Carter wrote us April 2012: "Gruhn Guitars sold that guitar in the late 1980s, so George has had it in his hands. Aside from the f-holes, which do indeed look like those of an L-5, it's very similar to an Epi Broadway. The Howard brand was apparently marketed by Wurlitzer, which was based in Cincinnati, Ohio. Other than the guitar, we don't have any other evidence of the connection between Epi and Wurlitzer."
See also Wiedler : Howard sn 7388
The instrument is currently in the workshop of  Eric van der Hoeven  for a refret, a neck reset and correct setup.