For trade or sale Sherwood Master s/n 2245     SOLD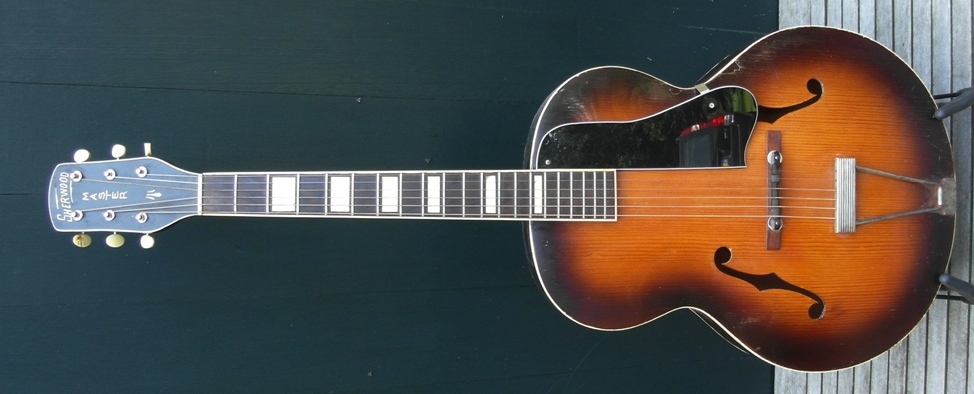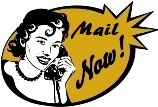 The instrument for trade or sale is a 17 inch archtop from ca. 1940. The guitar was purchased from a trade. Since we are no experts on Gretsch we quote a recent article on the matter taken from Gretsch-talk-com.
"Saw an amusing ad in my locals. Seller is selling a vintage Sherwood Master "by Gretsch" archtop. This piqued my curiosity and I took a real close look at the pics. Indeed there is a pic of a Gretsch stamp in one of the ƒ-holes. Problem is, I'm not aware of Gretsch building for others, let alone department stores and using a stamp. Obviously Sherwood was the guitarbrand for Montgomery Ward and they were build mostly by Kay. But it doesn't look like a typical Kay either. It certainly has no similarity to the Kay Sherwood standard or deLuxe (no Master version).
Then I happened to stumble on some old Harmony pages and my eye caught a Harmony Master model. Now there were several versions of these, but the similarity is pretty close (a lot closer than any Kay). Especially the early Hagstrom Masters, check late '50s H945 Master, and see what I mean.
Turns out according to this Harmony site, Harmony in fact build acoustics for Gretsch for a short time. I can only assume this relationship ended abruptly and Harmony found itself with surplus stock of guitars carrying a Gretsch stamp, and struck a deal with Montgomery Ward to take'm off their hands. The headstock was relabeled or finished with the Sherwood logo but they left the Gretsch stamp as is." ( Gretschtalkcom )
---