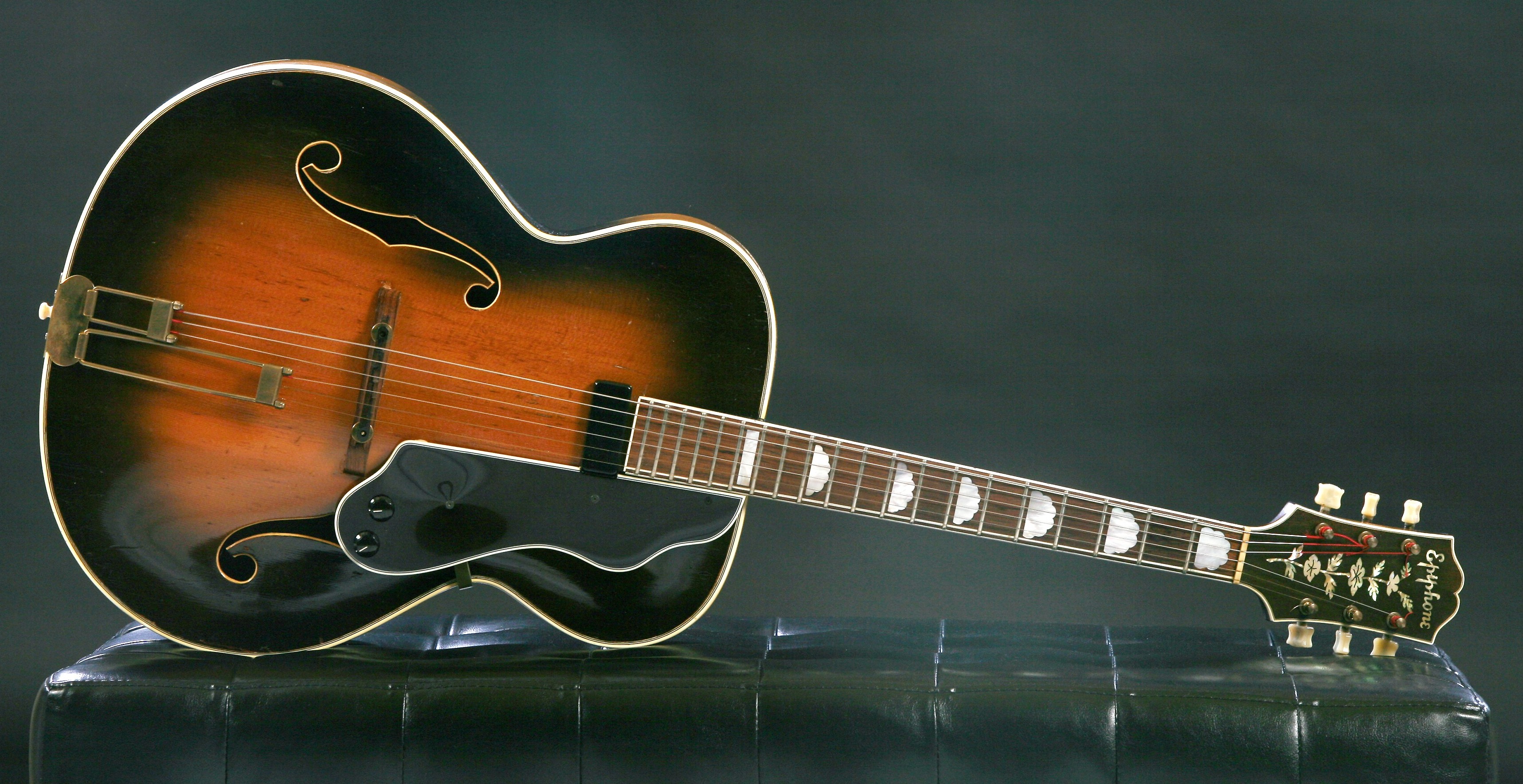 De Luxe s/n 54119 : pictures
The museum purchased the De Luxe s/n 54119  September 2009 online from Joe Vinikow, Seattle, Joe wrote us: "The Deluxe came from the Boston area and was found by a collector who has sent us many fine examples over the years. I'll see if he has any info on its history."  No further history known.
The instrument is currently out on loan to Dutch archtop player Maarten Keesman.